Meet Our Teachers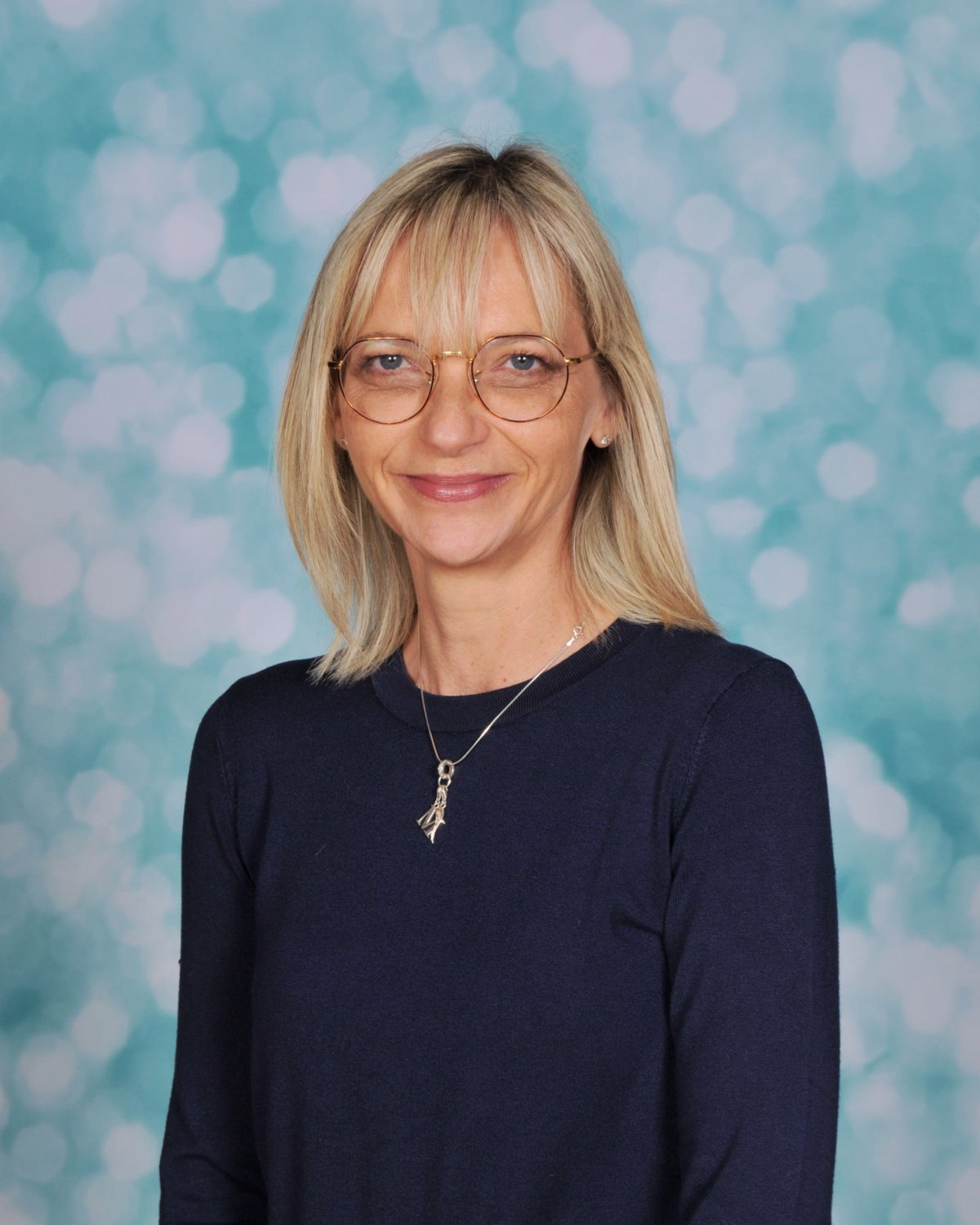 Mrs Munday - Headteacher

Headteacher
Designated Safeguarding Lead
Prevent Lead
Assesment Lead
Mrs Munday became Headteacher at Beaupre in September 2017. She has had a long career in Education, training at Southampton University after completing her A-Levels, gaining a Bachelor of Education Degree in Mathematics, then securing her first teaching position at West Walton Primary. She has always worked in local schools, believing in giving the best to children locally. She often sees past pupils and parents, which makes her feel very old!
Her belief that everything we do is for the benefit of the children and that they deserve the very best, is at the forefront of everything she does and promotes.
Her specialism is the Early Years and Special Educational needs, where she strongly promotes the ethos of hands-on experiences to embed learning and understanding. She strives to provide this for all children of all ages.
Mrs Munday has two children, who are now young adults. Family and quality time together are extremely important to Mrs Munday; she enjoys spending time with her family, and she encourages everyone to ensure that family time is spent well.
She enjoys reading and finds this a way to unwind at the end of the day. She has a strong desire to promote a love of reading with all the children in the school. She enjoys walks, taking the time to observe the world around her, and would choose to sit quietly and watch the sun set, particularly at the coast with a bag of chips!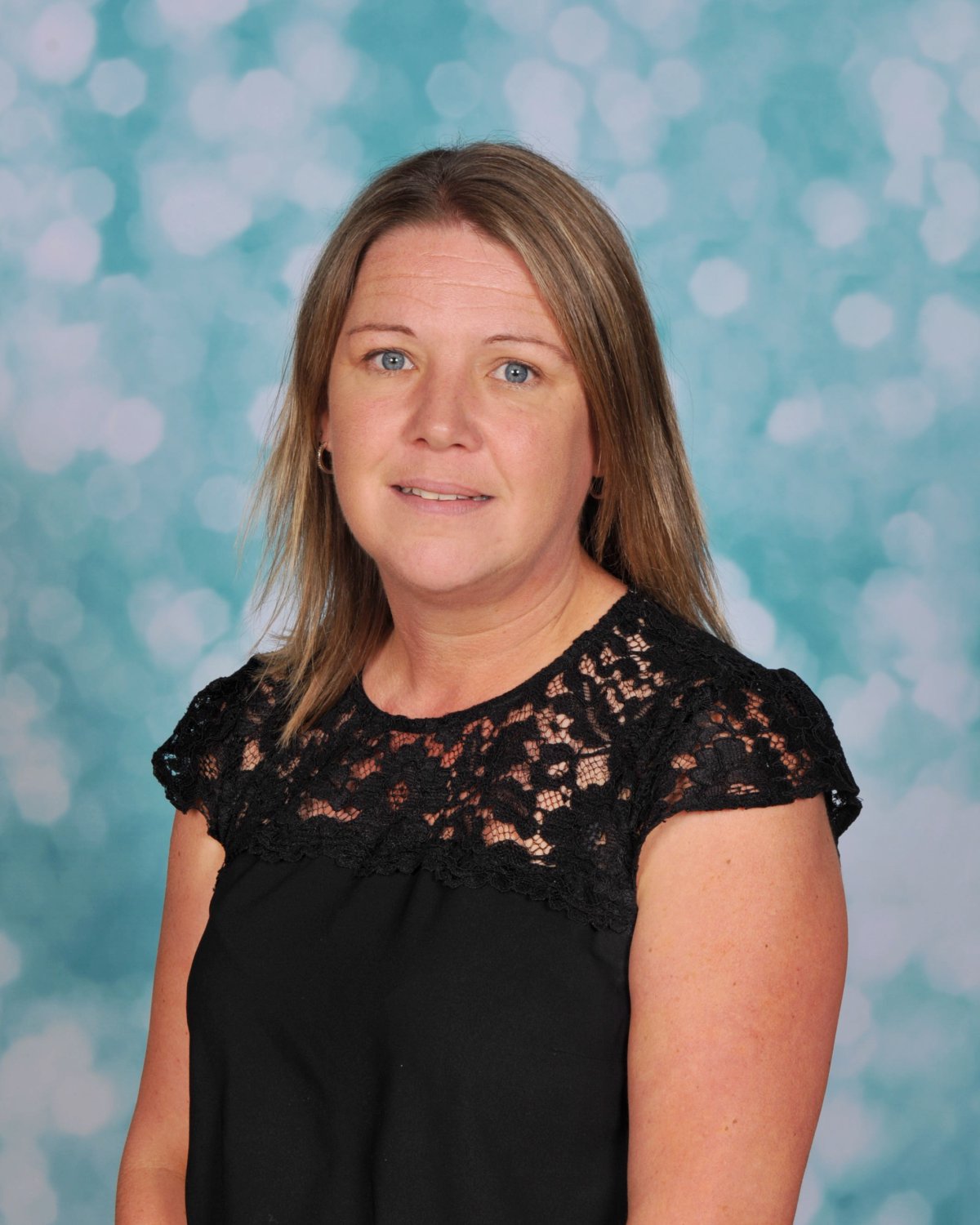 Mrs Summers - Dep. Head

Deputy Headteacher
Deputy Designated Safeguarding Lead
English Lead
PSHE Lead
Wellbeing Lead
Yellow Class Teacher
Mrs Summers is a passionate and committed teacher who is also a Deputy Headteacher at Beaupre. Mrs Summers started teaching 9 years ago and prior to that worked as a teaching assistant at Beaupre. She has always had an affection for Beaupre Primary School, as both of her children are former pupils. Mrs Summers attended Cambridge's Anglia Ruskin University and graduated with a BA Honours Degree in Sociology and Social Policy in 1998. Once her children were slightly older, Mrs Summers took the plunge by completing an Assessment Only Route into teaching which allowed her to train on the job, whilst still working as a HLTA.
Outside of school, Mrs Summers enjoys spending time with her two children: Abigail and Jacob, as well as seeing family and friends. Abigail has recently graduated in Law and Jacob is undertaking an Animal Studies course. They share a love of days out, followed by meals out at nice restaurants and sharing a good box-set on Netflix.
With regard to hobbies, Mrs Summers adores animals; she has a cat called Mittens and even a hamster: Peggy. Mrs Summers is a pescetarian and spent many of her childhood years as one; approximately 2 years ago, she once again decided that she no longer wished to eat meat any more.
Reading is another of Mrs Summers' passions, and she loves spending her time undertaking this pursuit. She is fanatical about spreading the 'Reading for Pleasure' message within her role as English Leader. She tends to opt for non-fiction reads and not long ago she made it her mission to try to attempt many of the classics, with Wuthering Heights becoming a firm favourite and even needing to be read twice! Additionally, Mrs Summers enjoys watching quiz shows, in particular, 'The Chase' and she loves a good crossword!
Finally, as a keen traveller, Mrs Summers loves to visit foreign countries and absorb the cultures and cuisine on offer. She is particularly keen on a history-based holiday, although her children are perhaps less so, having found visits to Ypres in Belgium and Auschwitz in Poland extremely interesting.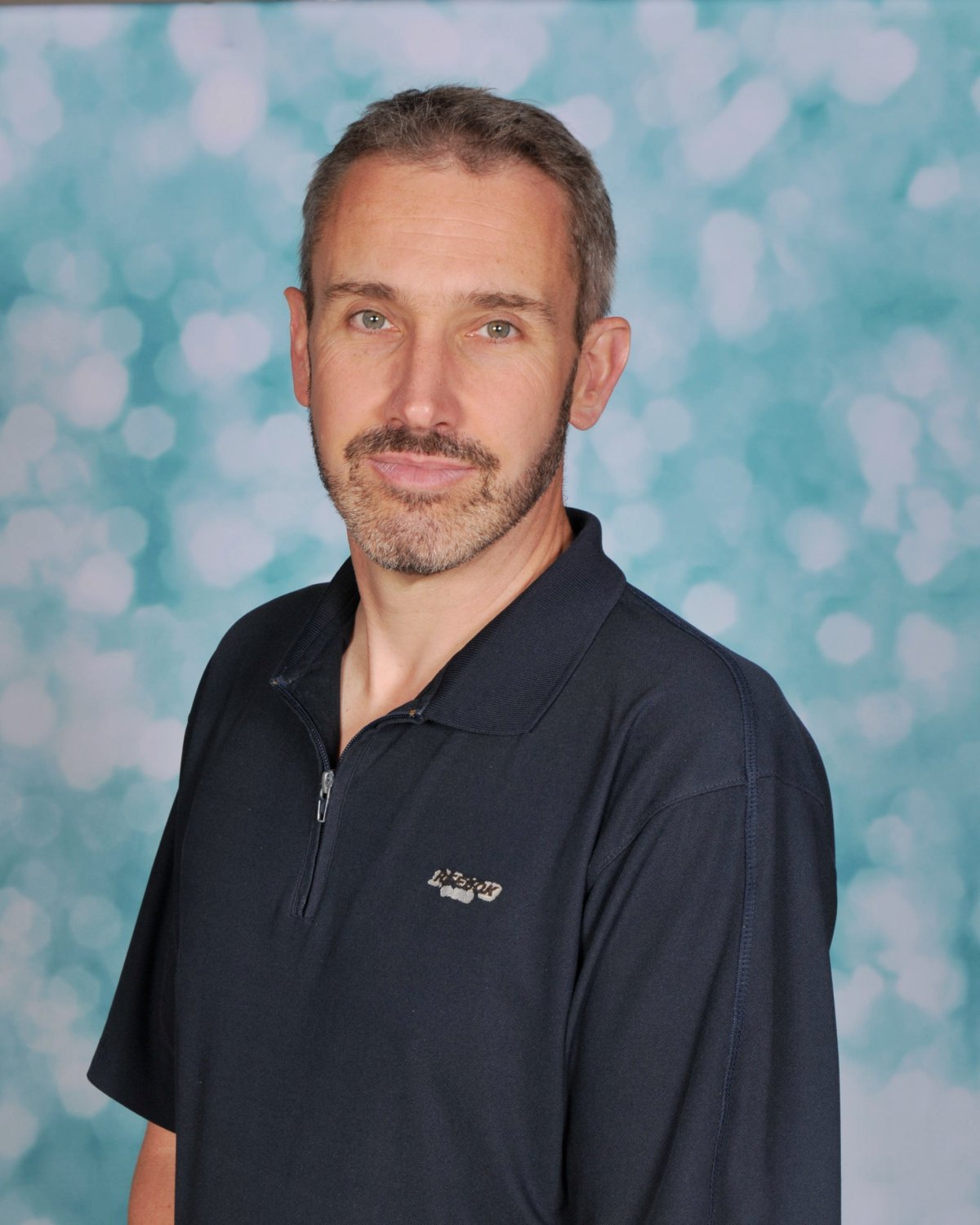 Mr Davies - Class Teacher

PE Lead
Science Lead
Green Class Teacher
Mr Davies is the Beaupré lead for Science and Physical Education and currently teaches Year 4, but he hasn't always been a teacher. Mr Davies worked in Leeds for a large multinational company where he worked on Y2K and Euro implementation as well as visiting clients in Europe and a trip to the USA before leaving and retraining to become a teacher at York St John's. He has had experience teaching from Year 6 down to Year 2 and enjoys the different challenges that each year group presents. He believes that everybody is good at something and that the more things you try, the more likely you are to find your passion.
A keen sportsman, Mr Davies' passion is land-yachting. He sailed land-yachts from the age of 13, becoming a three-time British Champion and representing Britain at the European and World Championships. He has now calmed down a bit and coaches the juniors at March Athletic Club whilst enjoying regular parkruns. He also enjoys watching rugby and Formula 1, visiting the Principality Stadium and Silverstone when circumstances allow.
Reading is another of Mr Davies' favourite activities. He has read all of Terry Pratchett's Discworld books, appreciating the perspectives and comments on other fiction, history and politics hidden within. His favourite children's authors are Julia Donaldson, Roald Dahl and Michael Morpurgo… although "Five Minutes Peace" by Jill Murphy particularly resonates for some reason.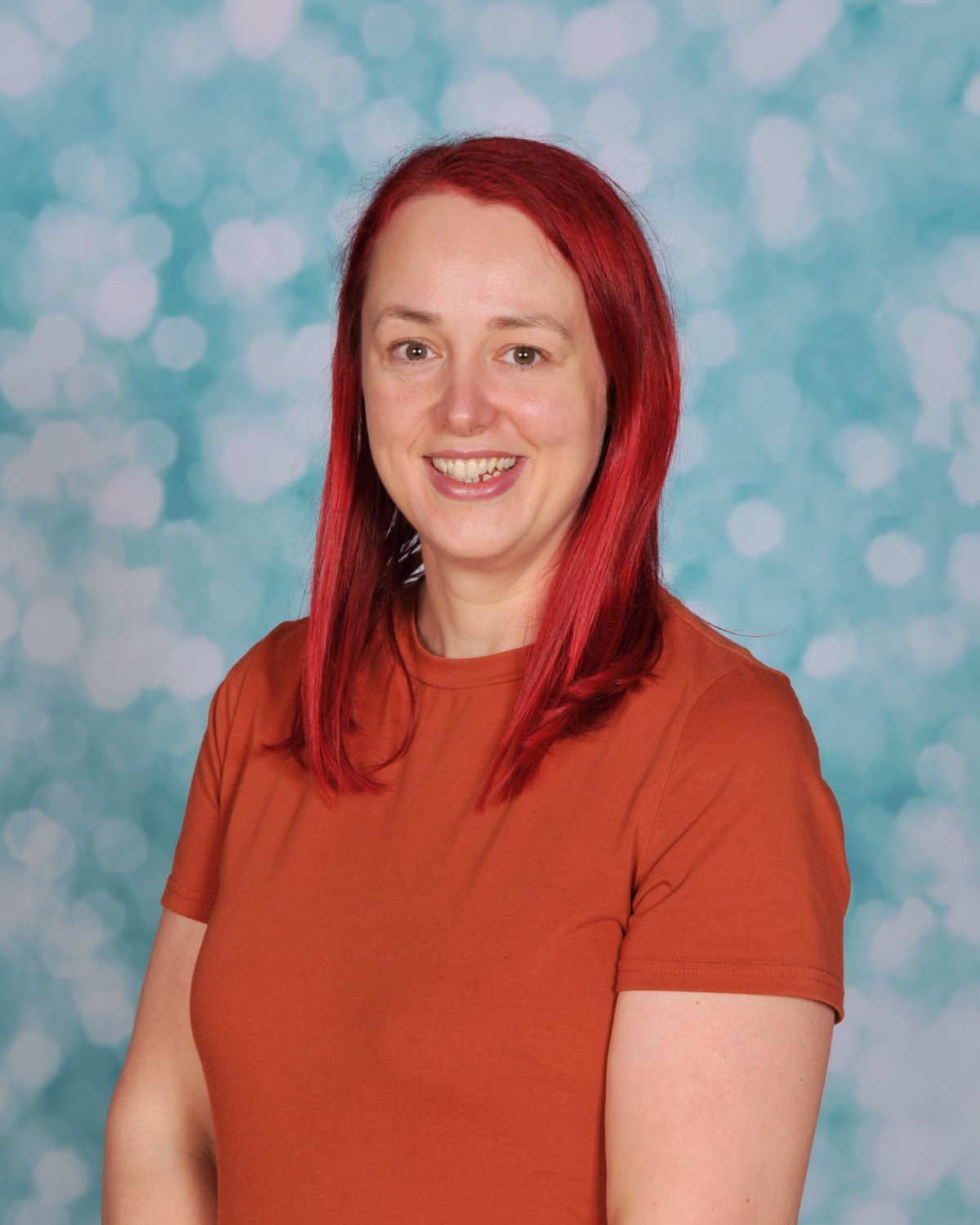 Mrs Chalkley - Class Teacher

ICT Lead
Maths Lead
Blue Class Teacher
Mrs Chalkley pursued History, Geography and Classics at A-level and went on to study Archaeology at the University of Liverpool. In her final year, she decided not to follow in the footsteps of Indiana Jones and instead tried her hand at teaching! After a failed first attempt at applying for a teaching PGCE, she worked for a year as a TA to gain experience and was successful in her application the second time around. She completed a PGCE in Primary Education at Liverpool Hope University.
Following a year of working as a supply teacher at various schools in the Wisbech area, Mrs Chalkley came to work at Beaupre in the summer of 2013. She started off teaching in Year 4, before moving to Year One and finally Year 2, where you can currently find her.
She met her partner in January 2020 got married in October 2023. The former Miss Brand is now known as Mrs Chalkley, but will probably respond to either name!
Her passions include cats (she has two), reading fantasy and romance books, long walks in the countryside and she can't say no to an afternoon tea. She is a music fan and a regular gig-goer. Her favourite artists include Kaiser Chiefs, Taylor Swift and Dua Lipa. She also enjoys comedy shows and keeps a close eye on the Kings Lynn Corn Exchange website for upcoming shows of interest.
Mrs Chalkley enjoys travelling and discovering new places to explore. She is a big fan of Harry Potter, having enjoyed the books and films many times, and always looks forward to reading books to her class.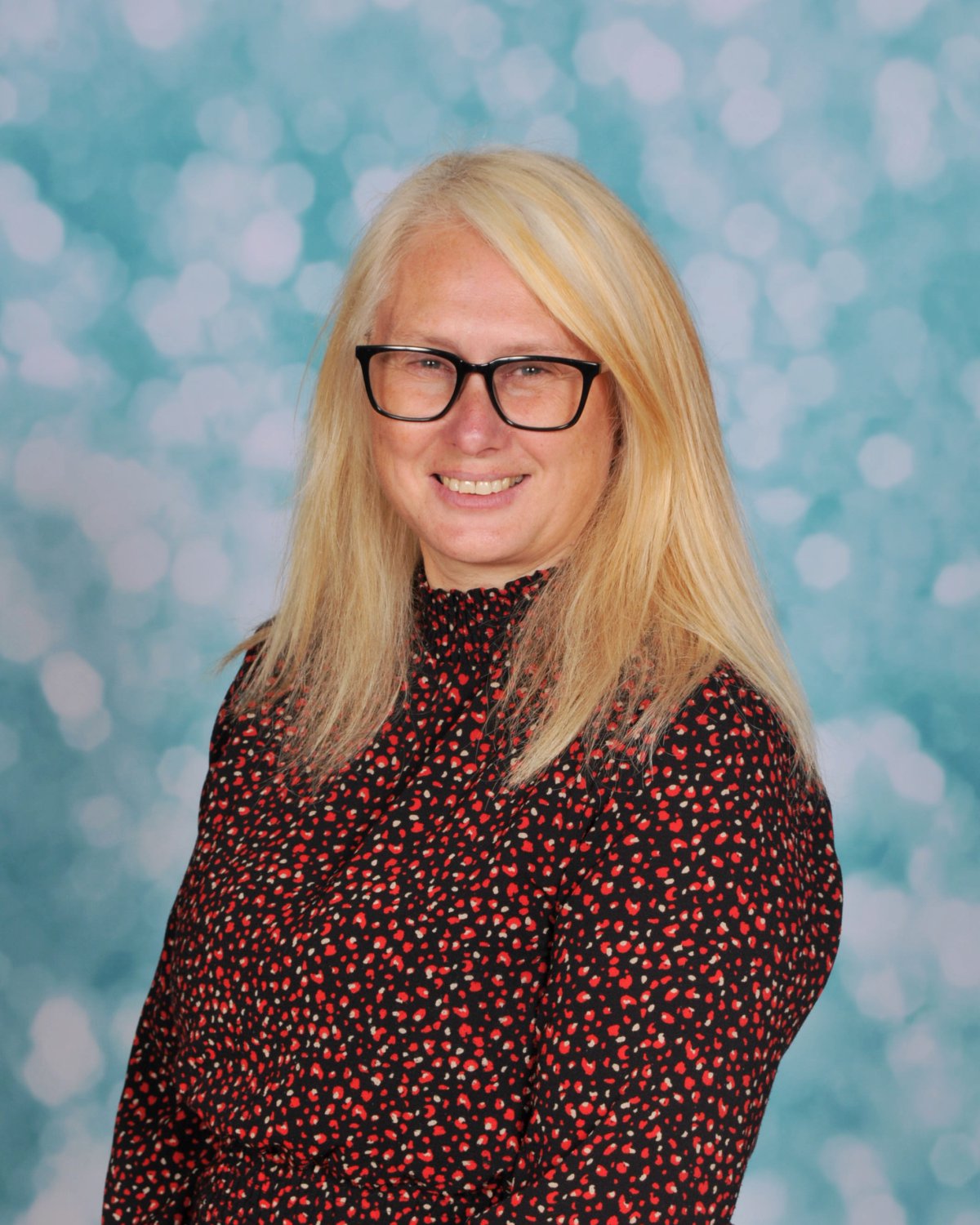 Mrs Eaves - EYFS Teacher

EYFS Lead
Phonics Lead
Art and DT Lead
Rainbow Class Teacher
Mrs Eaves joined Beaupre in September 2017 as the EYFS class teacher after achieving a First Class BA (Hons) in Early Childhood Development at the Anglia Ruskin University & then a PGCE at the University of Cambridge, specialising in Early Years.
Prior to that, Mrs Eaves was a senior manager with the John Lewis Partnership, working in various locations including Andover, Bath, Birmingham & Cambridge. During this time, she won a place on the Summer School for Retail at the University of Oxford.
A keen musician as a child, Mrs Eaves played the Tenor & French Horn and competed nationally in a variety of bands and orchestras. She has played in Europe and England including Germany, the Royal Festival Hall London & the Royal Albert Hall when her band opened the first night of The Prom.
For most of her life, Mrs Eaves has been a member of the Scout/Guide movement where she gained her Queens Guide Award & has been a Beaver and Cub leader. She is also a campanologist.
Moving from the West Midlands, Mrs Eaves got married and had two children. She and her husband, Peter, have renovated three houses during their 30 year marriage and are near completion of their fourth, which they share with two British Blue cats: Shakira & Lavender and a Giant Continental rabbit called Ralphie (named after her late father).
In her spare time, Mrs Eaves loves to make soft furnishings for her home and is a passionate gardener and cook. She has attended many cookery courses, including a bread making course at River Cottage. She has a brick-built pizza oven in her garden and has frequently opened her garden and cooked pizzas for charity, once making 50 pizzas in one day.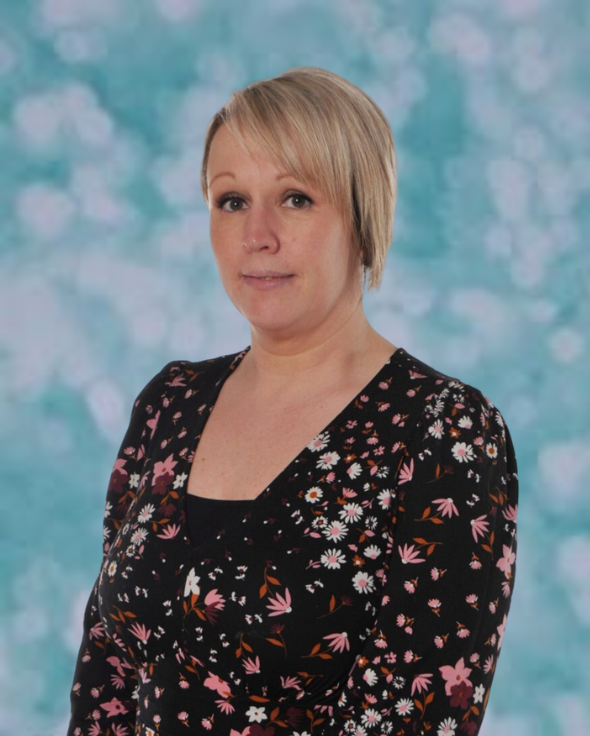 Miss Monck - Dep. Head
Deputy Headteacher
Deputy Designated Safeguarding Lead
Curriculum Lead
Great British Values Lead
School Council Leader
Purple Class Teacher
Miss Monck has always had a passion for working with children and worked in a nursery setting for 4 years prior to studying Performing Arts in Leicester; gaining a degree in Education in Northampton and then finally gaining her teaching qualification from Wolverhampton University.
She joined Beaupre as a Newly Qualified Teacher in 2011 and became Deputy Head Teacher in 2018. She has enjoyed working in Years 2 and 3 and her main interests lie in Early Education, English (especially children's literature) and Art.
Since then she has had 2 children: George and Rose, with her other half who is a Park Ranger and they all keep her extremely busy when at home. They spend as much time as possible outdoors: walking, exploring, climbing mountains, camping and sometimes just being in the fresh air, no matter what the weather.
Miss Monck has many interests and aside from her love of cats. She enjoys keeping fit and healthy. She is a regular gym goer and has completed a few runs, all of which involve mud or obstacles. She also loves to dance and has been part of a dance group for a few years now. Her biggest passion has to be food. She is constantly cooking for friends and family and loves exploring new recipes, as well as eating out, especially trying taster menus in different restaurants.
She also loves live music and going to gigs and festivals. Her favourite bands of the moment include the Arctic Monkeys, Sam Fender and the Snuts, but her choice in music is very eclectic and constantly changing. However, 90's rap has always been a firm favourite too. She would listen to music all day if she could.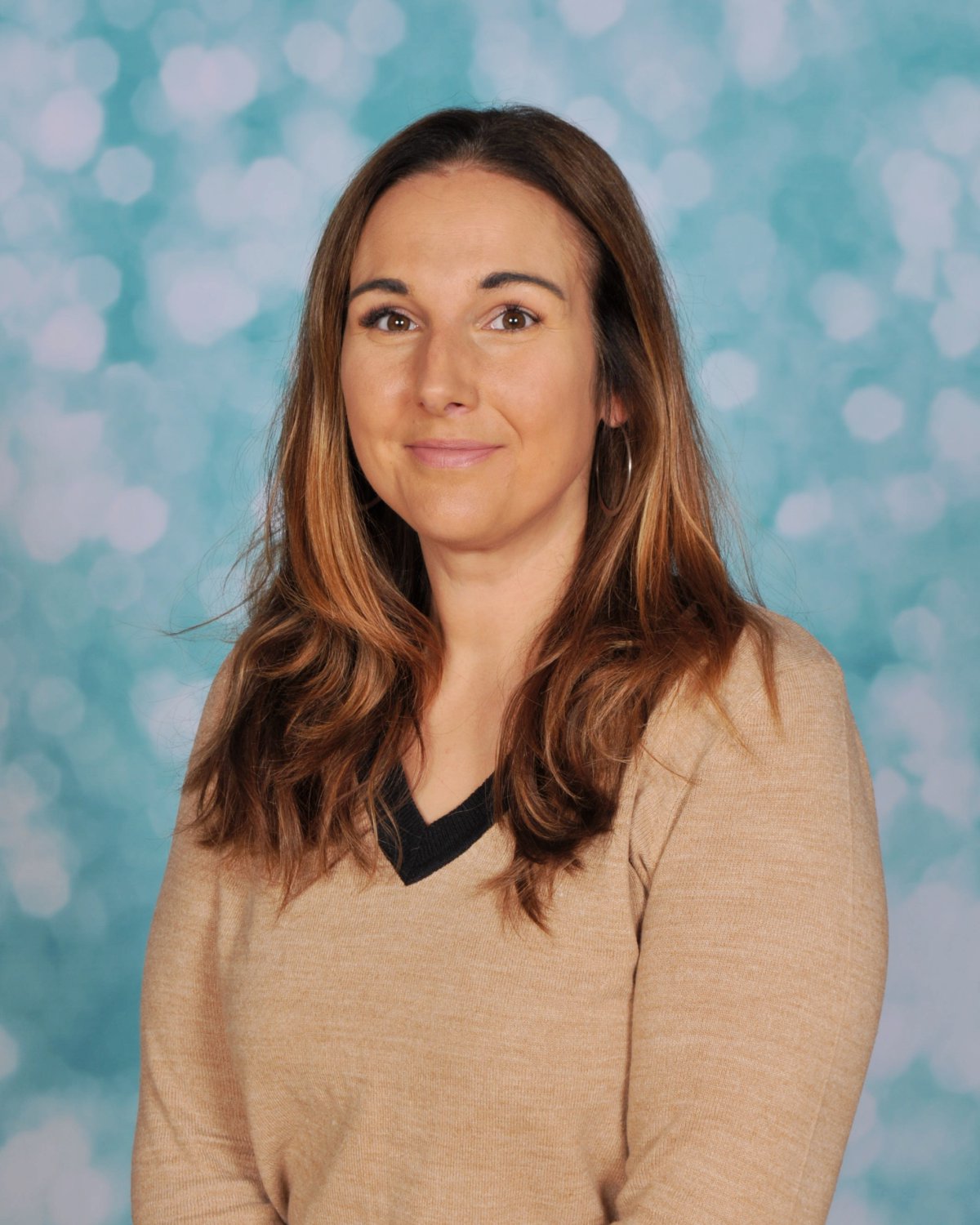 Mrs Riley - Class Teacher

SENCo
Designated LACPLAC Lead
Inclusion Lead
Orange Class Teacher
Mrs Riley throughout her teenage years, always wanted to be a journalist due to her love of writing, travelling and being adventurous. However, after becoming a mother herself, she was inspired to go to university and train to be a teacher.
She attended Roehampton University in South London, where she qualified with a Bachelor of Arts degree in Education. Later, she attended Brighton University to achieve her PGCE and gain Qualified Teacher Status.
Mrs Riley has been teaching since 2014 and initially started her teaching career as a Year 3 Class Teacher, teaching in a very large junior school in a town in West Sussex. Later, becoming the Head of Phonics and then Year 5 Class Teacher. Relocating her family to Cambridgeshire, Mrs Riley joined Beaupre Community Primary School as Year 5 Class Teacher in 2018 and became Inclusion Leader/SENCo in 2019. She has thoroughly enjoyed working in Year 5 and her favourite subjects include: English and Guided Reading, but she especially loves RE.
She has always had a passion for supporting children with SEND and being an advocate for young people. Therefore, in 2023 after 4 years of studying, Mrs Riley completed a Master's Degree, achieving a First with Distinction in Educational Leadership, SEND and Inclusion.
Mrs Riley shares her home with her three beautiful daughters: Emma, Jessica and Katie, and her husband, who is a Heating Engineer. She loves nothing more than spending time with her family.
Besides teaching and family, she has several interests, such as exercising, running, kick boxing, swimming, reading and having regular weekends away visiting family and friends who live in London. Mrs Riley adores music and in her younger years trained at the Italia Conti School of Dance. She is a great singer and performer, who also enjoys acting. Her musical tastes include anything from Linkin Park (who are her absolute favourite band, alongside R.E.M) to classical music, to 90s bangers and garage.
Finally, an interesting fact about Mrs Riley is that she loves to engage in exciting physical activities to keep herself active. In 2021, she completed a skydive on behalf of Muscular Dystrophy UK (a condition from which her husband suffers), raising over a £1000. She has completed mud runs and climbed Pen Y Fan mountain during a trip to Wales with her daughters.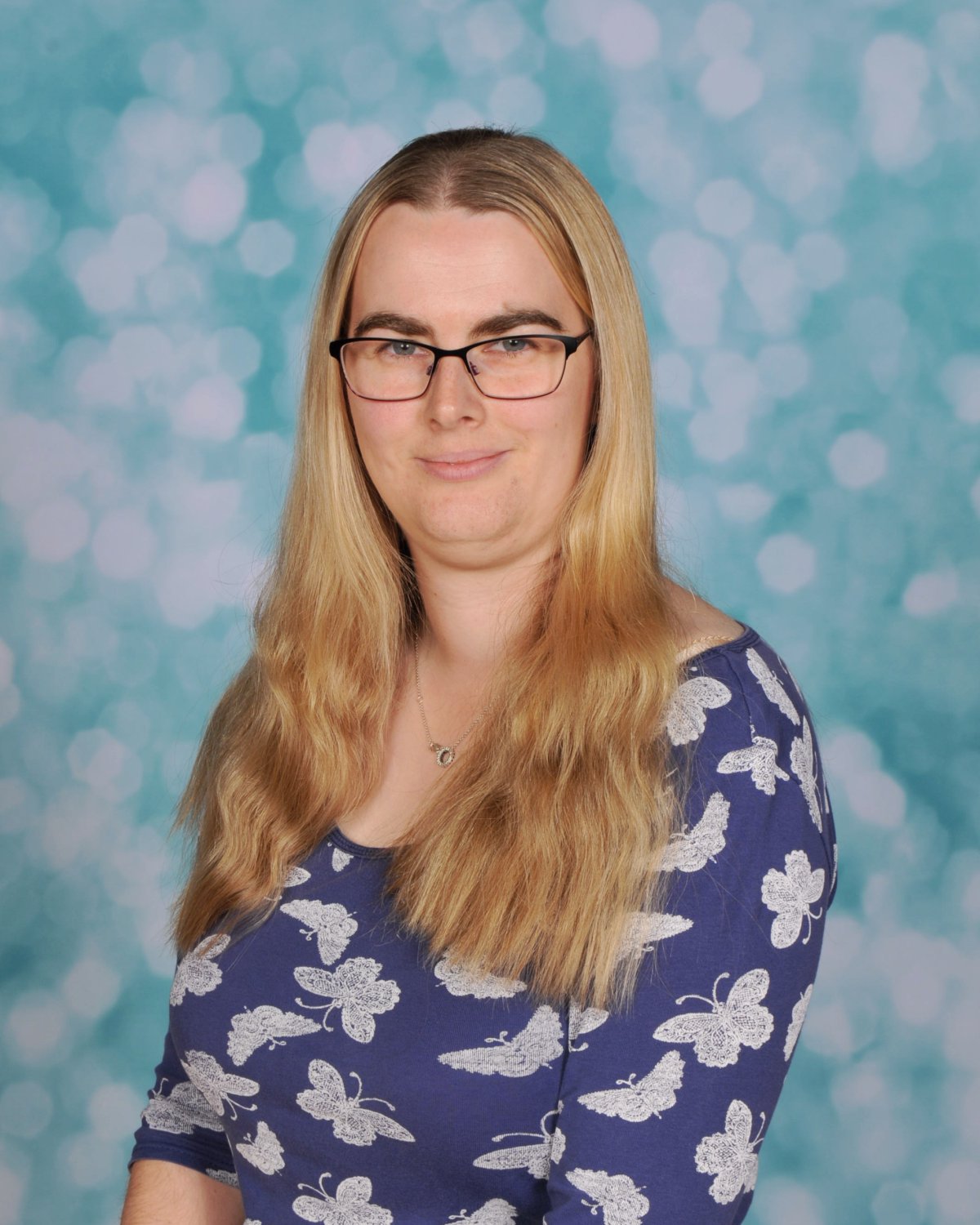 Miss Bagg - Class Teacher

Languages Lead
RE Lead
Class Teacher
Miss Bagg has always wanted to be a teacher since she left Primary School. She was encouraged from a young age by family and close friends to work hard to be successful, to meet her ultimate goal of becoming a teacher. She was inspired to become a primary school teacher from her own experience in Years 3 and 6 where she had a fantastic, enthusiastic teacher called Ms McLane. Miss Bagg has a real passion for education and ensuring that children have all the knowledge, skills and tools to be successful in every lesson taught.
Miss Bagg graduated from the University of Northampton in 2015 with a degree in Primary Education. She joined Beaupre as a Newly Qualified Teacher in September 2015 where she began teaching in Year 5. She remained in Year 5 for three years. She has also worked in many other year groups since joining the school, allowing her to have a greater understanding of the curriculum and how the children progress through the school.
Miss Bagg has interests and hobbies outside of school too. Miss Bagg loves to read, where she can be immersed in a story, following the characters on their journeys. She especially enjoys reading stories that have a happy ending, especially adventure and romance stories. In addition to this, Miss Bagg collects money boxes and has since she was a child. She now has a whopping 75 money boxes and is always on the lookout for unique ones to purchase. For the last 4 years, Miss Bagg has taken up Taekwondo, which is a Korean martial art, and one day she hopes to achieve a black belt. Finally, Miss Bagg is a beekeeper and has been for the last 6 years, observing and looking after several hives. Looking after bees is a lot of work, but it is rewarding and fascinating to see how they all work together to keep the hive clean, feed the young and make the honey.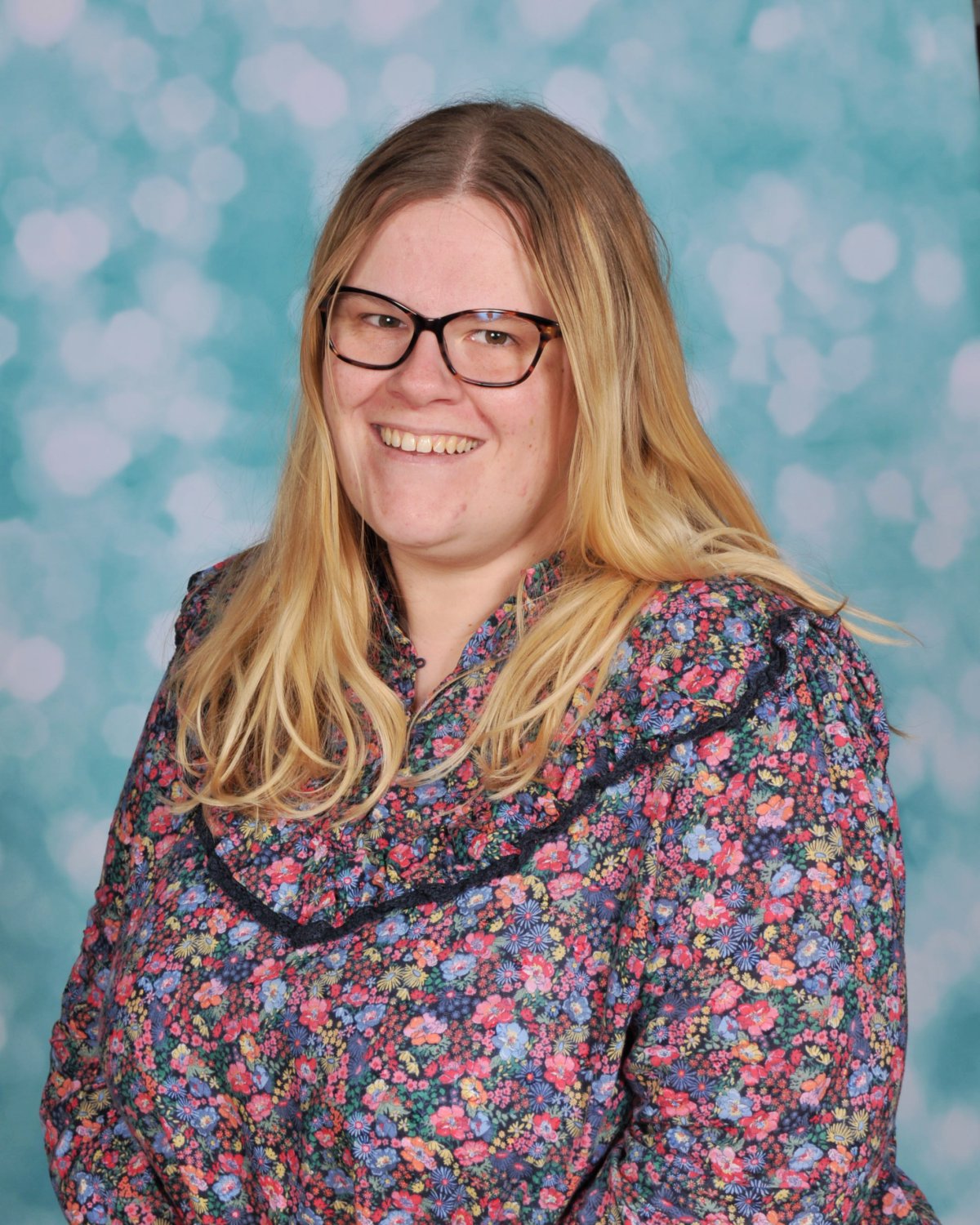 Miss Knight - Class Teacher

Music Lead
History Lead
Geography Lead
Red Class Teacher
Miss Knight joined Beaupre in 2015 as a Newly Qualified Teacher. During her time at Beaupre, she has worked in Years 1, 3 and 4. She gained her teaching degree at the University of Chichester, living in Bognor Regis for three years. Miss Knight's favourite subjects are Geography, History and Music. She lives at home with her husband-to-be, Nick, who works in IT.
Miss Knight loves absolutely anything to do with Disney. Her favourites are 'The Little Mermaid', 'Tangled' and 'Winnie the Pooh'. If you look inside her classroom, you are bound to find something related to Disney subtly on display. As well as Disney, Miss Knight enjoys singing. She has been a part of local choirs, as well as running the school choir and singing assemblies. Her music taste is quite varied, but she does enjoy listening to noughties music. In her spare time, Miss Knight also enjoys journaling, which has contributed to a large pen and washi tape collection.