Early Years (EYFS)
At Beaupre Primary School, our aim is to give children the best possible start for life-long learning. In the Early Years Foundation Stage, we provide a strong foundation to grow, explore and succeed as learners. We want the children to feel secure, safe and happy, in an enabling environment where every individual is respected and valued.
Play underpins the Reception Class to develop our children in all areas of development; academically, emotionally and socially. Our continuous provision, based around play and exploration, is provided, not just in the classroom, but also in our spacious outside area which is just an extension of the classroom. This allows our children to explore and connect with the natural world.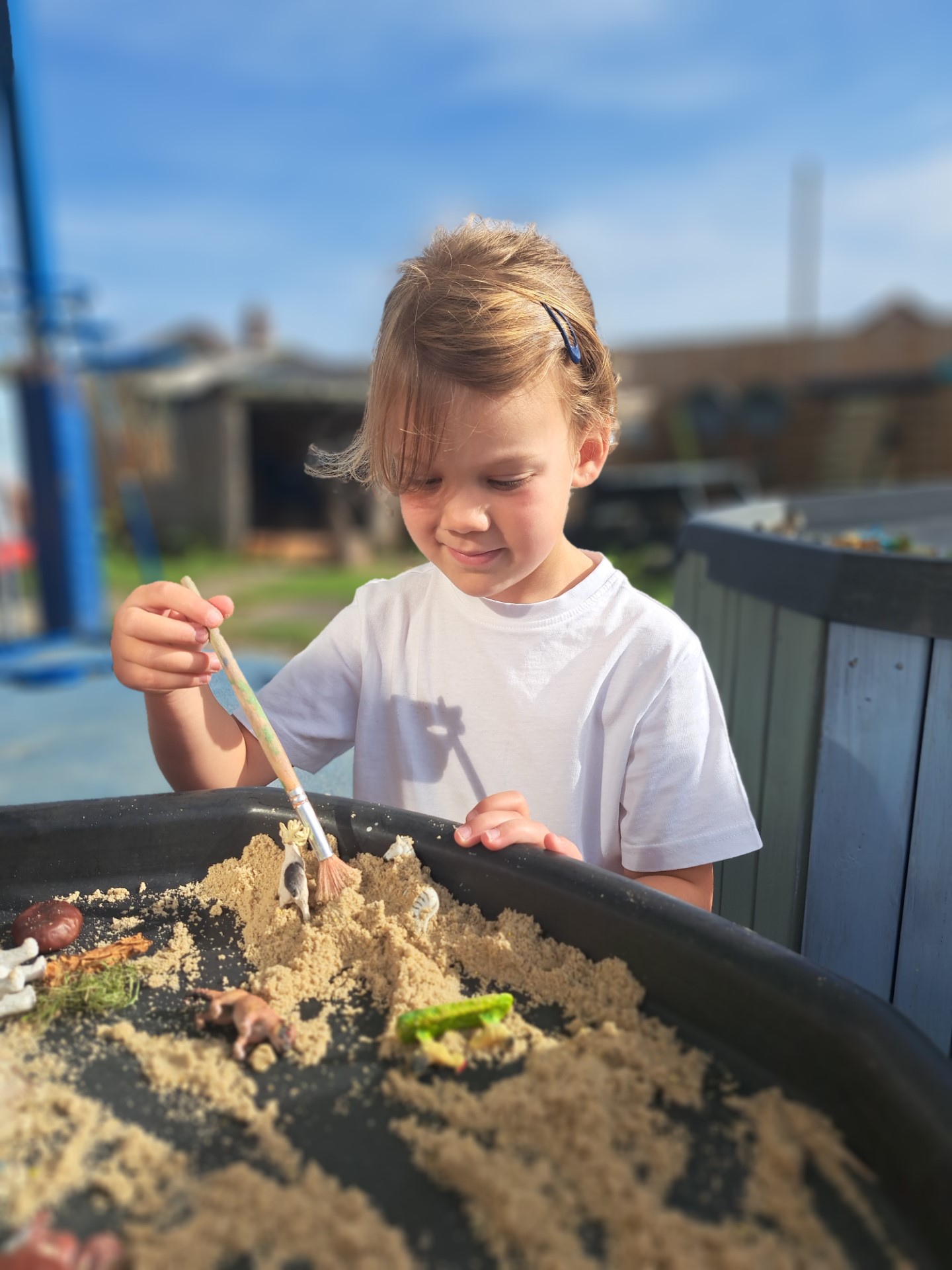 Our approach to learning enables the children to become critical thinkers to deepen their understanding, encouraging inquisitive, imaginative children who learn to take risks. We want children to be artists in the creative areas, builders with both large and small construction, gardeners and horticulturists in the outside area, where the environment is set up to allow for challenge and discussions throughout learning, with a focus on talk and understanding.
We are extremely lucky at Beaupre to have our own secure designated woodland space. Planned activities undertaken in our forest sessions provide children with skills and develop children's knowledge of the world around them.
We are committed to developing positive relationships, giving children a voice and sense of belonging, where children's well-being is paramount. Relationships with parents are critical and we believe that strong partnership between school and home ensures success for our children. We have high aspirations and believe that every child has the right to achieve their full potential/capability.
We plan and deliver learning opportunities using the EYFS Framework which covers the seven areas of learning and development:
Prime Areas
Personal, Social and Emotional Development

Communication and Language

Physical Development
Specific Areas
Literacy

Mathematics

Understanding the World

Expressive Arts and Design